Change how you use energy
Energy is a resource, not a commodity. Do your part for sustainability by optimising your energy behaviour — reducing waste and lowering your carbon footprint
Change how you use energy
Energy is a resource, not a commodity. Do your part for sustainability by optimising your energy behaviour — reducing waste and lowering your carbon footprint
Powerful, simple insights app
The easiest way to access comprehensive, detailed, and refreshingly clear information on your energy use.
Energy data every 30 minutes
Up-to-date energy data allows you to identify the true costs of appliances, or leaving a light switched on. Better understanding means more ways to improve energy use.
Tariffs that work for you
Learn how to optimise your energy behaviours to best take advantage of varying day and night rates.
Level pay electricity
We use our pool of detailed energy data to forecast your total yearly use - giving you a flat monthly payment, whatever the season. Learn to optimise your home and see your payments come down.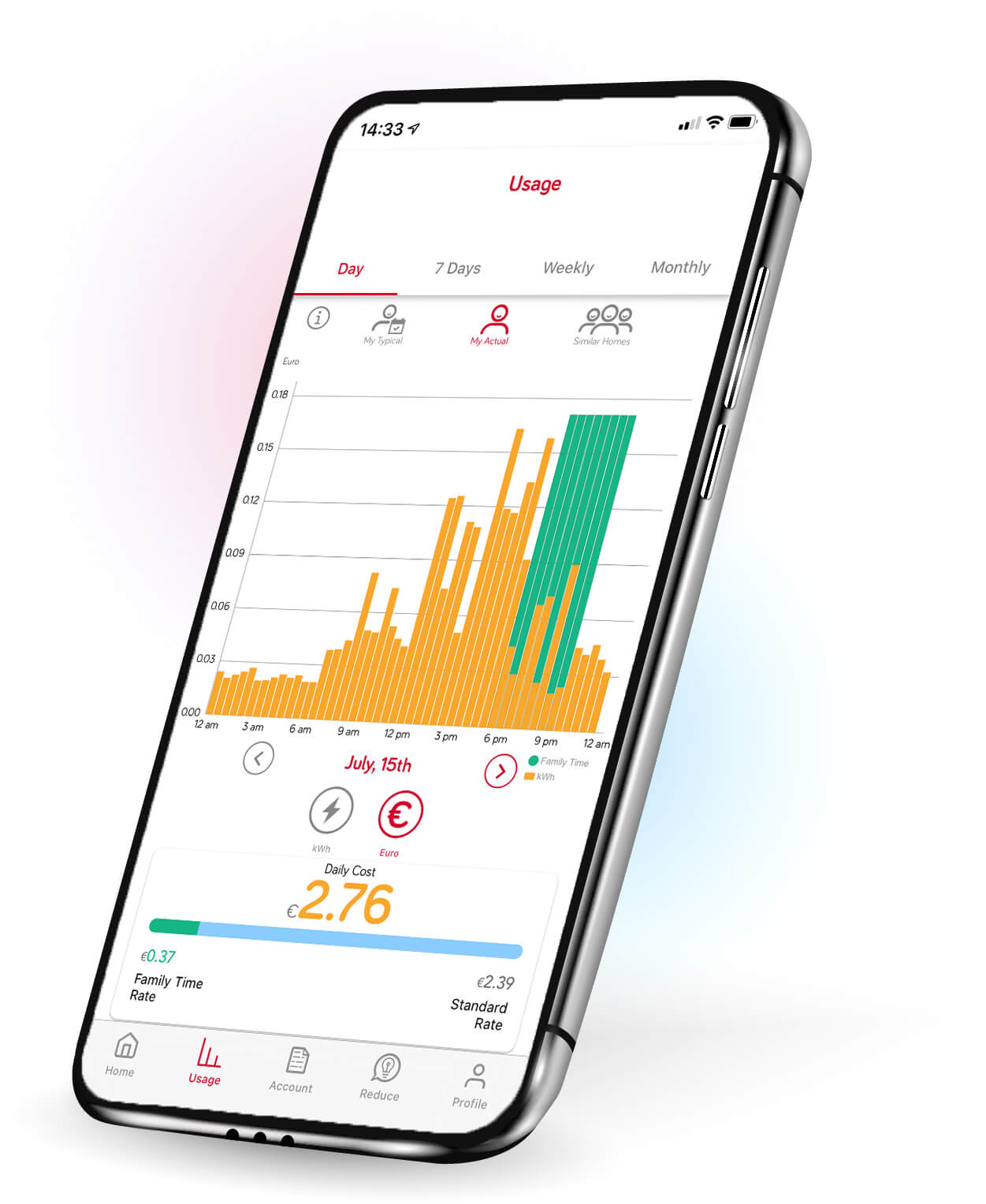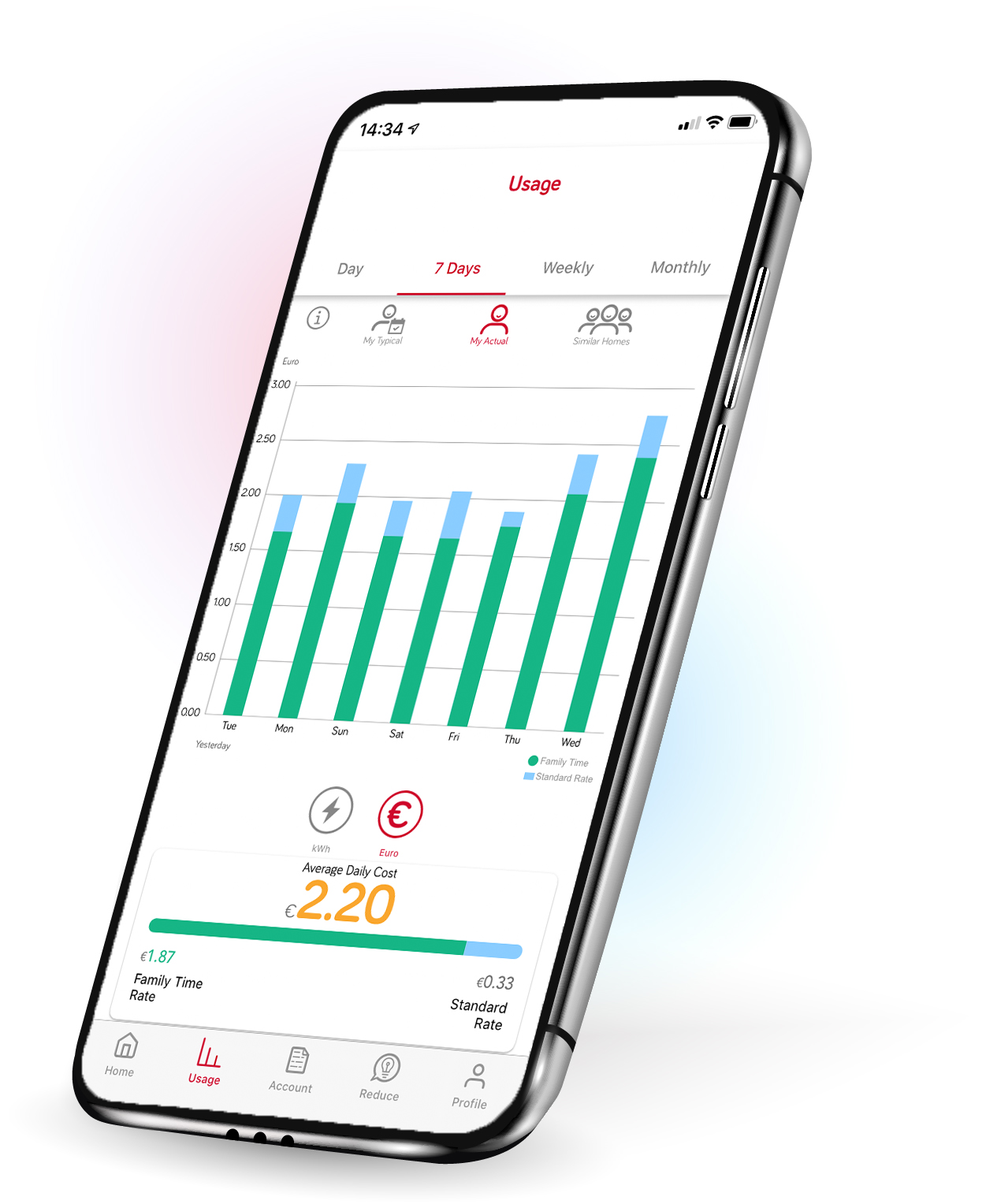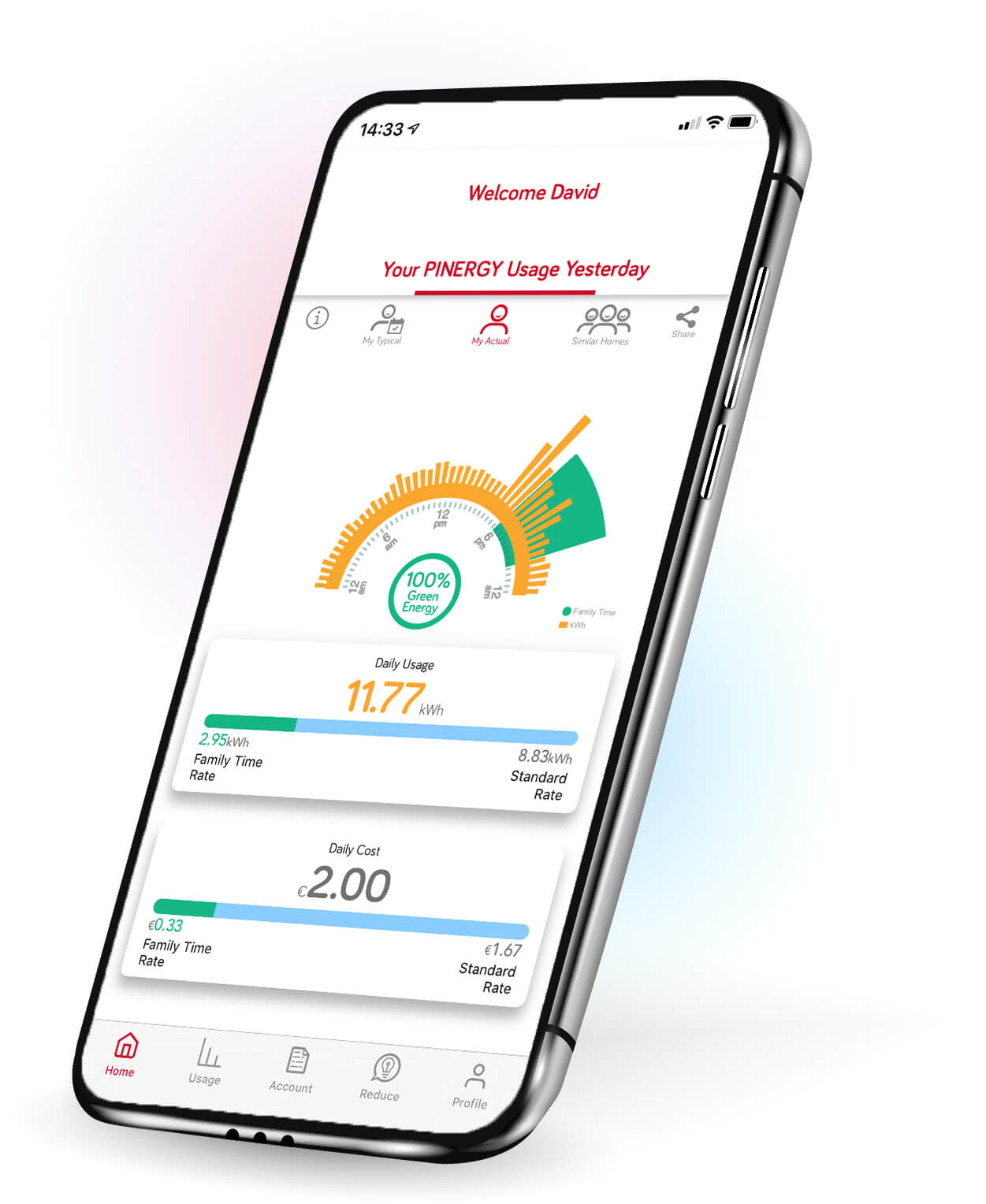 Choose a Plan that suits your Lifestyle
Our range of Time of Use tariffs are designed to meet today's busy lifestyles for homes with a Smart Meter
Work from Home
We're all spending a bit more time at home now. Working from home means we're using more energy during the day than ever before. Get a 30% discount off our standard rates during your working week (9am to 5pm Monday - Friday).

Family Time
Cooking Dinners, Washing Clothes and Charging Devices? With our Family time plan we will give you a 40% discount off our standard tariffs between 6pm and 10pm every day, when many families use most of their electricity.

EV Drive
Charge your Electric Vehicle at home overnight. Charge Smart & Drive Clean with an attractive 5c per kWh discounted tariff between 2am and 5am - so you can charge while you sleep!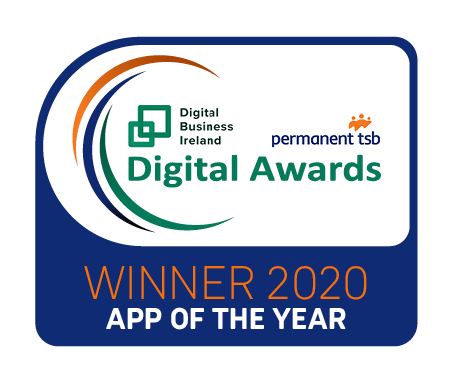 Prefer the freedom to top-up whenever, wherever?
Take a closer look at Pinergy Smart