Embrace the Solar Revolution with Solar Electric
Here's why you need to embrace the solar revolution.
Solar power has come a long way since scientists first discovered the solar cell in the 1800s.  There have been incredible advances in solar technology and efficiency over the years and yet solar energy – and how it works – remains a mystery to many.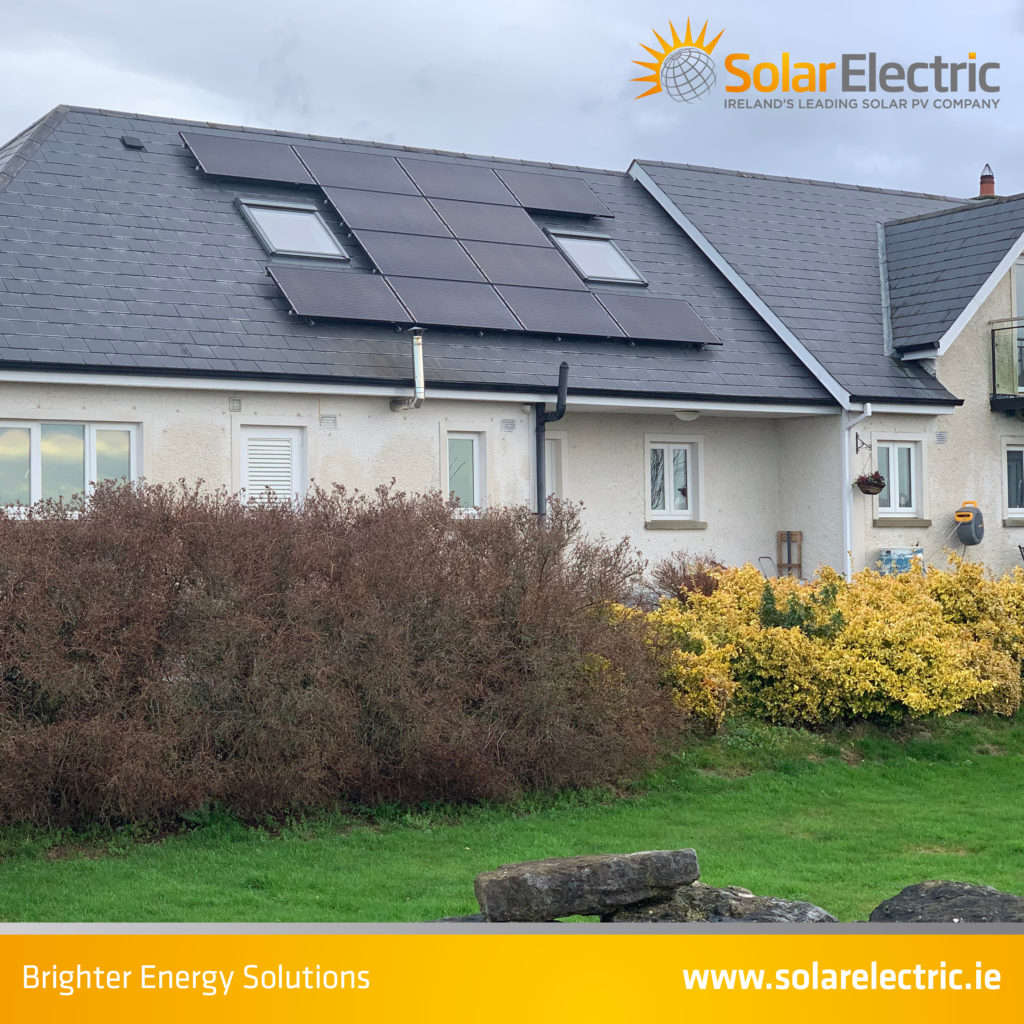 So we'll break it down for you here in bite-size nuggets:
Solar cells are found within the panels we provide and convert the sun's rays into electricity.  A panel on the roof or on the ground in your garden turns sunlight into DC electricity through the cells that are on the panels. So if you have ten panels each operating at 300 watts, it makes a 3kw array.  From that array, the power is taken into an inverter changing DC electricity into AC which goes straight into your fuse board. Then everything in your house takes its energy from solar power before it buys it from the grid so the inverter is doing the business of balancing grid and solar every millisecond.  If you are an electric car owner as increasing numbers of Irish people are – charging your vehicle with PV is the only way – (hint: having a carport makes it all the easier).
So why choose Solar Electric?
With over 15 years of experience in solar energy, we are the biggest supplier of solar panels nationally.  At Solar Electric we source our solar panels directly from China and they are delivered to our headquarters in rural Co Wexford via Holland, saving you money.  We can design a system that will suit you for the next 25 to 30 years, all covered by a warranty.  We have a depth of knowledge that other companies don't have: in short we have encountered every kind of house, farm, or business.  We have the know-how having worked in the solar power industry across Europe over the past two decades.
Solar Electric founder, Wexford man Tom Foley installed the first system on his garage at his home. The system was straightforward to install and was very soon producing enough electricity to make a significant impact on his family's daytime usage. He founded Solar Electric and in the early days of the business's existence, Tom dealt with all projects personally.  Tom participated in a Conergy training session at Ecobuild in London where he was joined by current Design and Operations Manager, Paul Murphy. Paul's practical knowledge of roofing types was soon supplemented by an in-depth understanding of inverters and mounting systems and to this date he oversees all installations from initial design through to the commissioning and sign-off.
Robert Goss came on board and brought a wealth of experience having been involved in the industry since 2010.  In the intervening years, we at Solar Electric have continued to lead the Irish Solar PV market, installing more solar panels than any of our competitors and helping our customers to reduce their electricity bills by up to 50 per cent.
Would you like to learn more about how you can get solar panels in Ireland?