Think Solar in 2022
In 2022, Solar Energy will become more and more popular amongst Homes and Business owners as a means of making their own electricity every day. Electricity generated from the technology itself is free and it works all over the world including Ireland. We are forecasting a significant increase in demand this year due to carbon reduction targets combined with high energy prices. The energy transition is happening and Solar PV can help business owners all over Ireland reach their sustainability goals.
With electricity prices increasing across Europe, many homeowners and businesses are making the change to generate their own clean, renewable electricity by installing Solar panels on any roof space that they may have.
What is Solar Power?
By capturing sunlight, Solar Panels can generate electricity using the photovoltaic (PV) effect. This electricity can be used across your home or business. Solar Panels are made of silicon semiconductor solar cells that convert light into electricity. The solar cells are protected by a glass cover.
When light from the Sun hits the Solar PV panels an electrical current is created. This Direct Current (DC) needs to be converted to Alternating Current (AC) by a second key piece of equipment called an Inverter.
The energy generated can be used to power your business in a sustainable and cost effective way.
How much electricity can we make?
Depending on the size of your roof and its orientation, you could generate a little or a lot. You could meet some of your needs or in some cases all of your needs. It is best to connect your Solar installation to the Grid to sell any excess electricity
Many Solar Panel users choose to also install an energy storage solution such as a Battery. This is not a typical AA or AAA battery, but a very clever piece of technology that can store energy as it is generated and make sure it is kept for when you need it most. We work with a range of Battery suppliers  and used the latest technology to future proof your business so that it is ready to participate in new electricity and grid services markets.
You should also ensure that your Solar Panel installation is connected to the Grid as you will still need to be connected to the Grid to purchase energy from Suppliers like Pinergy. We will buy electricity from customers who generate excess energy from Solar or Wind power under the recently announced Microgeneration Support Scheme (MSS)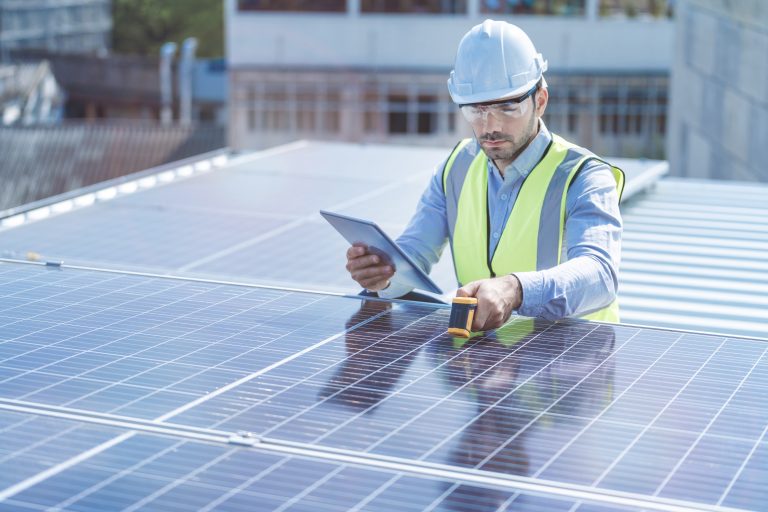 How long do Solar Panels last?
Solar Panels typically maintain their efficiency for at least 25 years meaning that after you have paid for the initial investment you are generating free electricity for the remaining period.
Do Solar Panels Work on Cloudy and Rainy Days? 
The answer is yes, they work 365 days a year, even in Ireland. They generate more electricity in the summer months when the sun is stronger, and daylight is longer. However, even in December and January when daylight hours are their shortest, Solar PV systems continue to generate energy.
Are there any Government Incentives for Solar Energy in Ireland?
Yes, there are a range of generous incentives in place to support the expansion of Solar across Ireland. These include SEAI Grants for both Businesses and Homes and Capital Allowances for Businesses.  You can now also sell excess electricity back to the grid for the first time.
How much does it cost?
Every property is unique and an installation needs to be planned for. However, the investment that you make into your sustainable energy future will likely pay for itself in a few years, meaning you will benefit in the long term by generating free electricity every day for many years.
What are the benefits for your business?
Protect your business from rising energy costs
Reduce your operating costs
Attractive Return on Investment
Enhance the ESG credentials and Future Proof your business
Funding & Grants available
Lower your tax bill
Sell excess electricity and create an additional revenue stream